You Don't Go Together.
Just because you are "talking" to someone, doesn't mean you go together...
Ladies, if he has not asked you to be his girlfriend and you have not agreed, you don't go together! Yes, it's like a marriage proposal, the man asks and the woman says yes or no...I'm pretty sure I've said this many, MANY, times in previous posts.
He can tell you he likes you.
He can tell you how good of a woman you are.
He can tell you that he really depends on you.
He can tell you that you're not like other women.
He can tell you he's not seeing anyone.
He can even tell you he loves you.
BUT, if he has not asked you to be his lady, YOU. DON'T. GO. TOGETHER.
It doesn't matter if you had/have sex with him or if he seems like the type who doesn't sleep around,
YOU. STILL. DON'T. GO. TOGETHER.
Look, I was once the woman who took many things a man said to me and ran with it.
Yeah, he wants to be with me, he's just figuring things out right now.
No, we're really together or dating, it's just complicated.
Yeah, he really does like me, he just doesn't know how to express himself.
LIFE LESSON: Don't run with scissors.
Here are some more signs that you don't go together...interchangeable to men and women.
When you make it known you are having a bad day or having a rough week and (s)he doesn't check up on you or if (s)he does but, doesn't follow up. - I'm guilty of this. I may initially express my concern, but that's it, I rarely check back for an update. BECAUSE I DON'T GO WITH ANYONE.
(S)He doesn't respond to your calls or texts. - I'm guilty again. I'll read a message and never answer or respond days later, no matter who is reaching out to me and BECAUSE I DON'T GO WITH ANYONE.
(S)He doesn't make an effort to make plans with you or spend valuable time with you. - Busy is busy but, you make time for those you want to keep in your life; I may move my schedule around for someone, but until he officially asks me, I DON'T GO WITH ANYONE.
So people, let's do our best to avoid girl/boyfriend emotions when you weren't even allowed that position. Also hear this, If you are not legitimately in a committed relationship with someone and your feeling get hurt, that is YOUR issue not his/hers.
Committed Relationship = Two people agree that they are exclusive and working towards combining their lives and making a future together.
And don't expect your non boy/girlfriend to come coddle you or be interested in "we need to talk" or "I need closure." WTF do you want to talk about? WTF do you need closure for? This ain't Oprah or Dr. Phil.
It's like you putting your food in someone's refrigerator and you tell the person he can have it if he wants it. You're hoping that he sees this act of generosity and will return the favor with equal affections but, instead he eats all the food, says "thank you" and then leaves the dishes in the sink for you to wash, because c'mon, you will do what you can to show this person you belong there. And now you get upset and want to have a dramatic sit down to talk about it because you feel slighted. WHY? You created this scenario!
**In some defenses, people don't automatically see the error of their way unless it is brought to their attention but, let's not hang too heavily on this notion since he's not your boyfriend. He's just someone who is in that gray area that you want to crossover with, instead of just letting it be and allowing him to filter himself into that role or filter himself out of your life.**
But hey, what do I know, I'm just a single broad who loves my space and doesn't require much attention. Just feed me and tell me I'm pretty every now and then.
Learn to control your own emotions, or better yet, STOP trying to coax someone into wanting to be part of your future.
You can boohoo all you want to...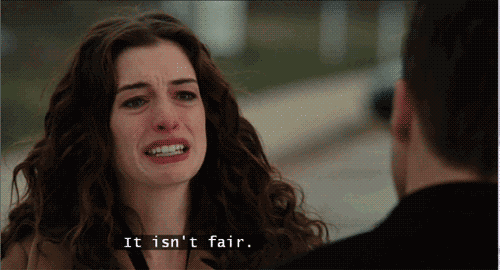 and he may entertain some of your tears but, if you are not his woman...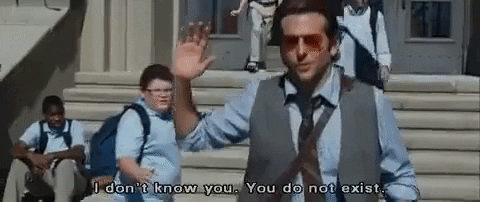 Some people, mostly men, already do not do well with emotions, so if you start with the water works, don't expect a clear and concise resolution.

Honesty Moment: I am not the friend you should cry to if you have a broken heart. I'm going to point the finger to YOU, and ask you what you did to get yourself in this mess. Now if everything you tell me directly points fault to the other person then, yes, I'll coddle your hurt feelings but until then, I'm scrutinizing YOU.

Sorry, a little harsh but, sometimes I have to give you guys some tough love. Com'ere, and read this quote below...

"Happiness is when what you think, what you say, and what you do are in harmony." - Gandhi


Gandhi | Hermann Park's McGovern Centennial Gardens

And yes, my friends get this same verbiage from me when they do silly shit and get their emotions wrapped up in a man who's not their boyfriend.
EMAIL: xoxo.rayal@gmail.com
⏬⏬⏬⏬